Black double-breasted jacket with a jacquard print from Lamusa Woman in INVITADISIMA.
A black suit jacket with Jacquard print. With button detail and crossed flaps.
Our stylist recommends:
A suit jacket is a necessary basic in your closet. This black print is perfect for any formal poison like communions, baptisms and parties.
PRODUCT DETAILS:
Black double-breasted jacket with a jacquard print from Lamusa Woman in INVITADISIMA.
REFERENCE:
LMC3364
BRAND:
In INVITADISIMA we offer you the largest selection of national and international brands to dazzle you in your next event.
The firm Lamusa Woman is aspirational, quality, its perceived value is greater than the price. International, connected to fashion trends. Colorful and fresh. Rich in fabrics and embroidery. Retailer, the finishes are taken care of to the maximum. In LaMusaWoman they work from size 36 to 54.
For all this and much more Lamusa was a brand that could not be missed in INVITADISIMA. We love it! And we are sure that you will love it too!
SIZE AND MATERIAL: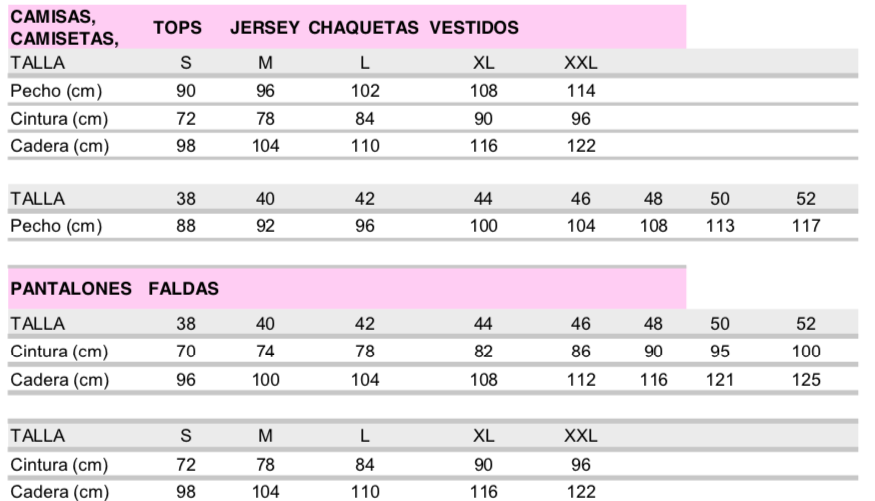 HOW TO TAKE CARE OF ME:
To have your Lamusa Woman garment as the first day, at INVITADISIMA we recommend that you take into account the following tips.
Maximum wash at 30º
Soft iron
Store your garment in a cloth bag to avoid wrinkling or rubbing with the other items in your closet.
ABOUT ME
Did you know that they made me in Spain?
I am 90% polyester and 10% elastane.
It meets all your comfort and quality requirements.
I am perfect for all kinds of events. As well as weddings, baptisms and communions. You will love it and you will wear it on several special occasions by changing your accessories and hairstyles.
This beautiful firm values ​​the quality and fit of the product you buy, for a modern woman, with style and who likes elaborate garments. Fashion and female lovers.
The philosophy of the firm is committed to manufacturing in Europe, they control the entire production process of the collections to the maximum and guarantee high quality standards.
16 other products in the same category: