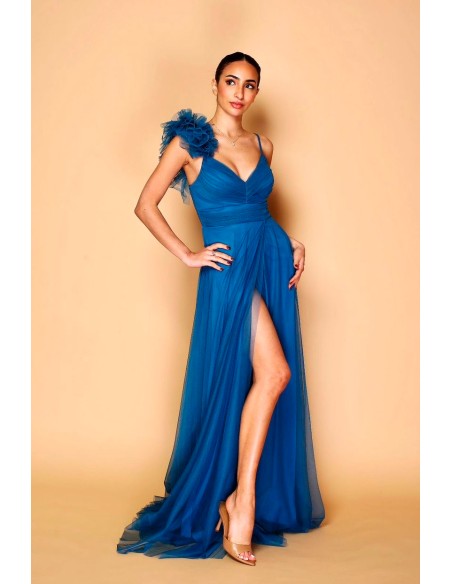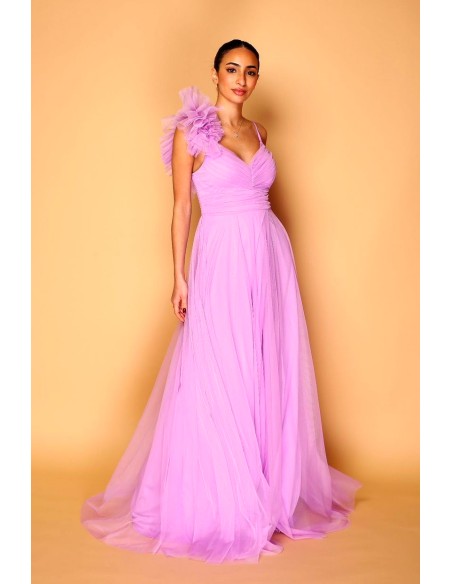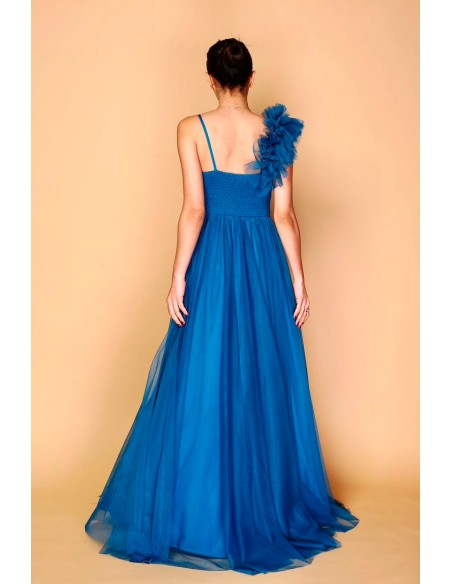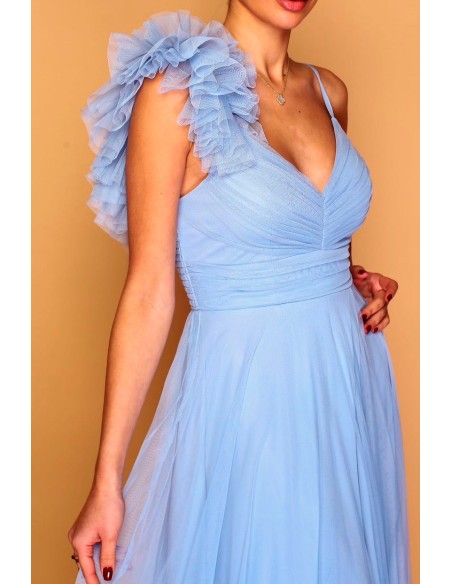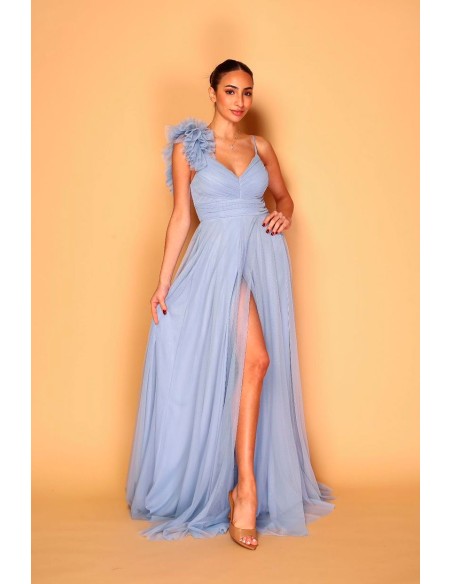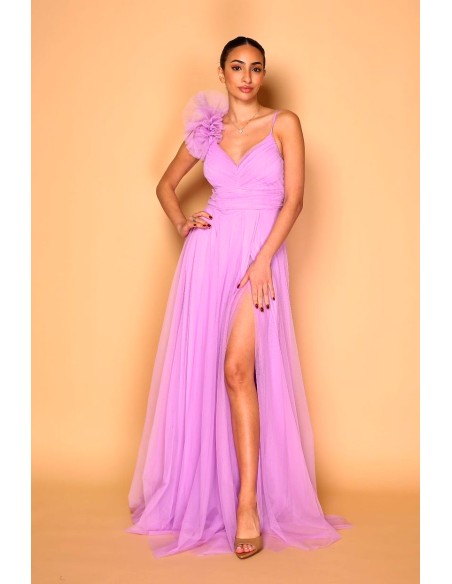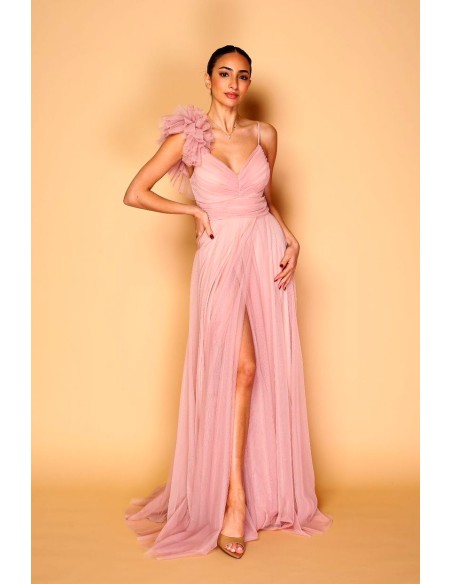 Tulle evening dress with decorated shoulder for guests
A tulle evening dress ideal for guests at evening events. 
This tulle evening dress is perfect for special guests, bridesmaids and guests very close to the bride and groom. This dress is simply AMAZING. It has a very flattering cut and design. 
The detail on the right shoulder is ideal and gives it an elegant and romantic touch that you will love. The empire cut of the chest, will enhance your figure and is complemented by an infinite opening in the skirt. No doubt this tulle evening dress will not go unnoticed.
The stock of this dress varies very quickly. Availability will be checked once the order has been placed. If you wish, please ask us before ordering.
Tulle evening dress for guests
Products in the same category